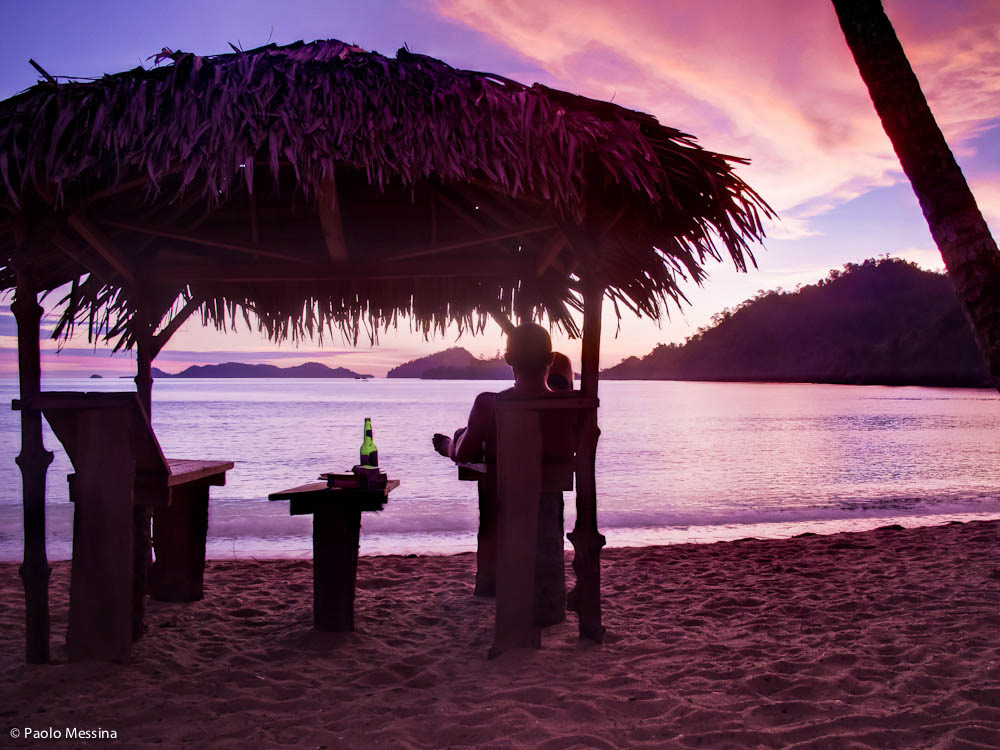 From Singapore, after three days of taxis, busses, boats and scooters, I finally got to this little village south of Padang in order to meet my guide to Mentawai and plan the trip. People asked me why I didn't fly and I wondered that myself too a few times. Especially when I dropped my mobile phone somewhere on the bumpy road from Buton to Pekanbaru and when I almost fell in a canal one night in Padang, while wondering the streets in search for a place to sleep after my flip flops gave way to the wait of my luggage and the heavy rain. Those are the moments you wonder why the heck you decided to leave your comfort zone.
Aaaaaaanyway, Sungai Pinang is the perfect beach place to be if you don't want phones, TVs, internet and other bule's (tourists) bother you. Apart from 3 small bungalows and a tiny guest house the local economy of this 200-strong community is mainly based on fishing and rice growing.
Here I'm gonna spend my last few days before making my way back to Singapore and eventually catch my flight back to Europe.