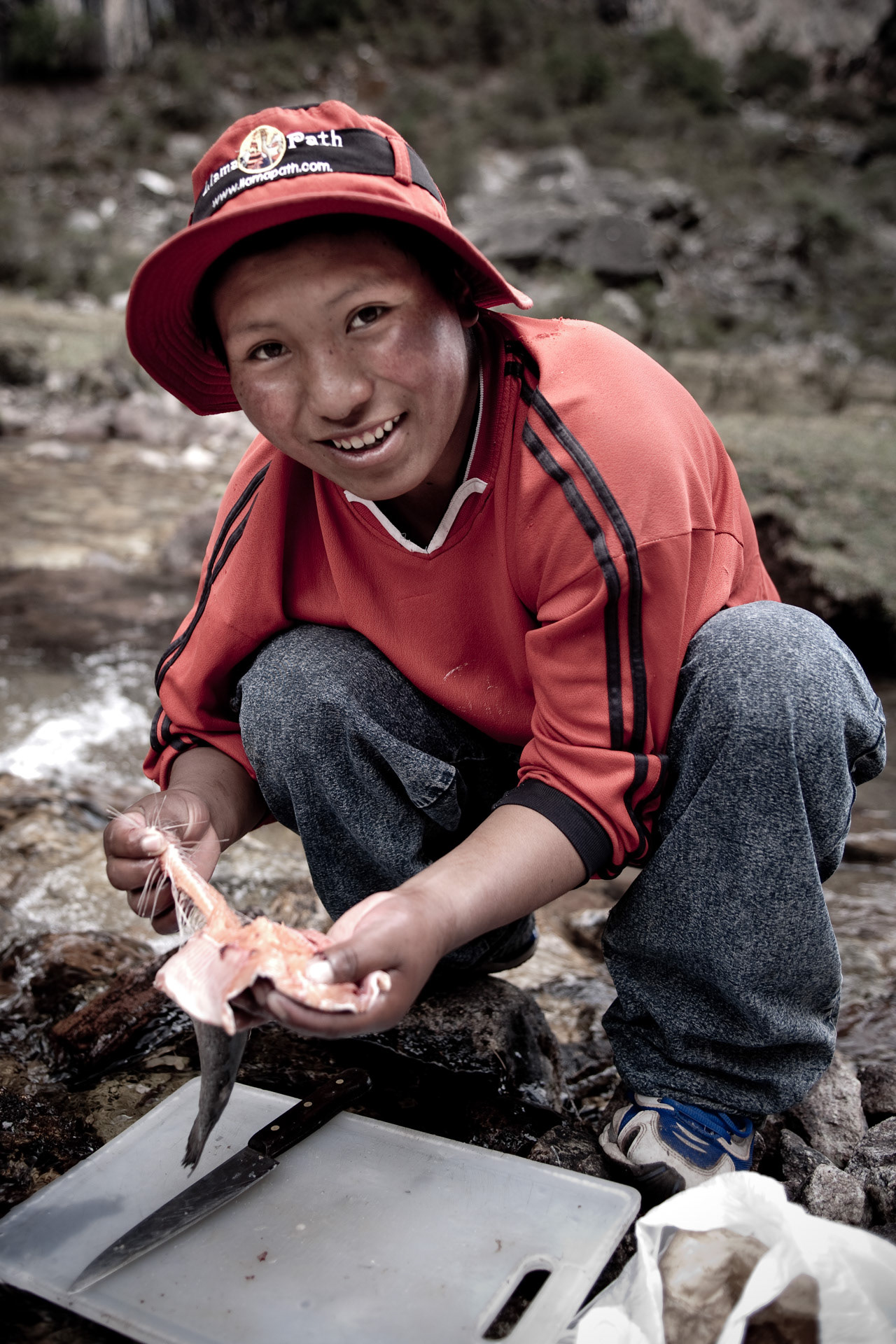 I knew that for the traditional Inca Trail you need a few months pre-booking so my options were 2 alternative routes: Salkantay or Lares. The latter is one day shorter, you get the chance to pass through local villages, it's less beaten and apparently easier! 
Day 1
We got a bus at 5,30 am and in about 2 hours we were in Pumahuanca (2950m). We had breakfast and we started the ascent. I had a bag full of coca leaves which helped me throughout the trek. The first stop for lunch was at Callorumiyoc(3600m) then on the path again till Puyoc(4100m) where we stopped for the night. I was obviously cursing the day I started smoking and wondering why my gear seemed to get heavier at every step.
Day 2
This was going to be the hardest day. We started walking towards the Sacsayllame pass(4600m). I thought I was going to die and when I got to the top and saw first the clouds and then Jesus I thought I was already dead. But then we started the long awaited descent to Yanacocha(4200m) and after lunch I could smile again. The scenery helped a lot though, it was definitely worth the effort. Guides, porters and cooks were doing a great job. They were traveling ahead of us and they always managed to put up tents and prepare food and hot drinks for our arrival at the camps. Meals were mouthwatering and abundant. We even had bananas flambe' and cakes! The night we stopped at Cunkani(3800m) were we had a "private market" right in front of our tents and finally a bonfire and a glass of wine.
Day 3
We set off to Lares hot springs (3200m) in the morning and that was a bonus for the muscles and the spirit. Then, even better, a bus. We stopped at Ollantaytambo(2800m) for dinner and then got the train to Aguas Calientes(2040m) to spend the night in a hotel room. Luxury! Finally a shower and a ceramic toilet!
Day 4
The long awaited day had arrived. We got up at 4,30am for breakfast and then caught the first bus to Machu Picchu. I'm sure you get a greater satisfaction when you arrive walking there the last day of the original Inca Trail but still it was a stunning view. All excited we decided to climb the Wayna Picchu, the peak right above the ruins. So, here we go again: the hardest part of the trekking right at the end! 360 meters of steps and stones. Quite scary too but, again, well worth the effort. I'll upload the pics in the next post.